We keep finding pictures of how to decorate the master for our idea board ... but we keep losing them somehow. So now we are going to try the cloud approach. Below is what we are currently shooting for as far as the colors.
We won't have recessed lights but have a ceiling fan, nor will we have a sleigh bed or an armoire. Our bed will be something similar to this: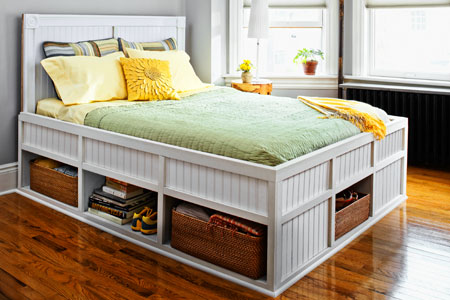 I am thinking to stain the bed a dark color or paint it black or ebony or espresso.
The patio doors will be a white linen, bamboo blinds for the windows.
No hard wood floors going for a nice comfy carpet. The same color scheme will extend into the master bathroom. Where we have a light color tile for the floor. The accents in the master will be brushed nickle.